Thu Sep 11, 2008 by Anil Kalhan
NYC EVENT: SABANY/SAALT Lawyering for Social Change Series – Exploring the Rights of South Asians in the Workplace, Wed Sep 24 @ 6:30pm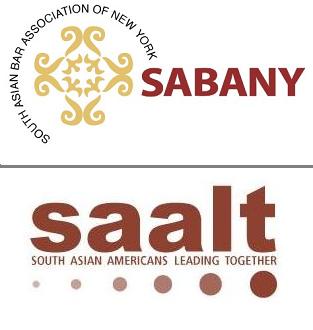 SIGN UP NOW for the next SABANY/SAALT
Lawyering for Social Change CLE Workshop
"Class & Work: Exploring the Rights of South Asians in the Workplace"
PROGRAM DESCRIPTION:
South Asians in the United States support the country's economy by being employed in a range of occupations – from lawyers, doctors, and bankers to restaurant workers, taxiworkers, and domestic workers. Yet, many working-class South Asians confront significant legal challenges in the workplace, including exploitation by employers, threats of deportation, and denial of fair wages. During this interactive workshop, participants will learn about the range of legal obstacles that South Asian workers face; discuss the intersection of class and race; and learn how lawyers can provide their skills to assist individuals and organizations.
SPEAKERS:
Chitra Aiyar, Board Member, Andolan
Sheebani Patel, Organizer/Attorney, Restaurant Workers Opportunity Center of New York (ROC-NY)
Tushar Sheth, Attorney, Asian American Legal Defense & Education Fund (AALDEF)
* * *
Fordham Law School, 140 W. 62nd StreetDATE: Wednesday, September 24th
TIME: 6:30-8:00pm (note: earlier start and end time than last month's session)
LOCATION: Fordham Law School, 140 W 62nd Street, Room 310 (note: the room number is different from last month's session)
RSVP TO: [email protected] with your name, school/employer, address, and phone number
COST: Free!
PERKS: CLE Credit (for those who attend the entire session) and free dinner!
Cosponsored by the South Asian Bar Association of New York (SABANY), Asian American Bar Association of New York (AABANY), South Asian Americans Leading Together, and the Fordham South Asian Law Students Association